Conservation and restoration of anthropoid sarcophagi from the Late Period and Graeco-Roman collection, which are displayed in the eastern wing of the ground floor, in room 49.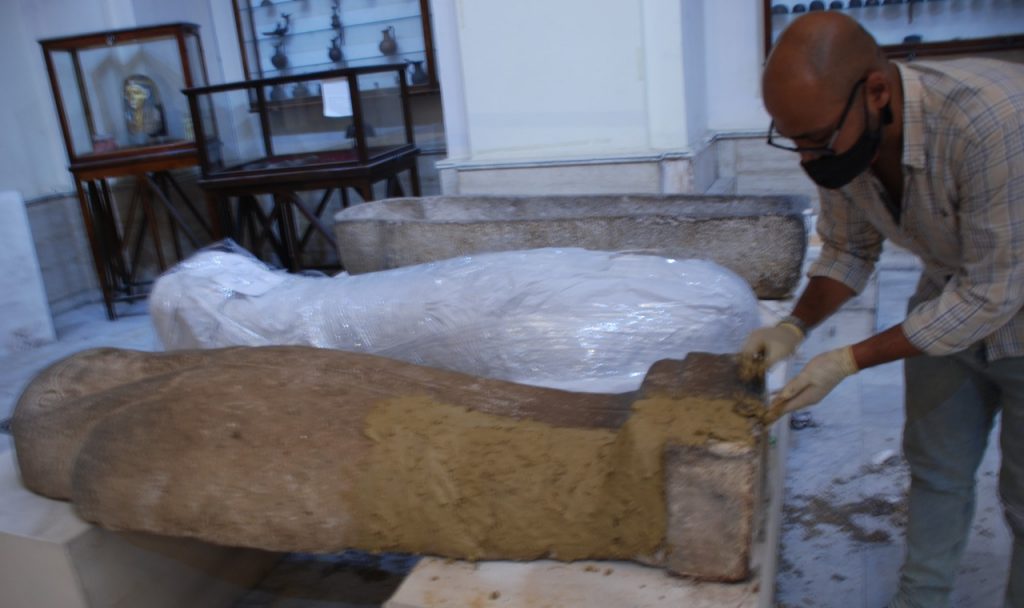 This project began in May 2021, when the team completed the restoration of 29 anthropoid sarcophagi, some of which are being restored for the first time since their display in the museum. During the restoration process, a number of coffins revealed unique manufacturing techniques, such as the use of nemolite (fossil) limestone.
This project is supported by the British Museum (London), and the restoration process is carried out by a team of Egyptian Museum restorers who specialise in the conservation of ancient coffins.